Strut spacers - group buy anyone?
I'm getting a pair of 25mm thick spacers made up that look like this: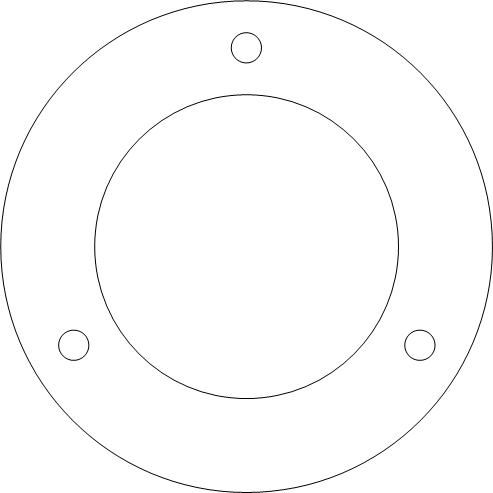 Inside diameter is 80mm (same diameter as the strut tower hole) - I'm going to weld in a section of 80mm outside diameter pipe that will stick up past the spacer into the strut tower mount hole. Without this all the lateral forces would be on the bolts - not good.
Outside diameter 130mm
Bolt holes 8mm, equally spaced at 91mm centres. You would need to knock out the press fitted ones as they're not long enough, replace with high tensile 50mm bolts.
A mate of mine works for an engineering shop in Auckland that has laser and water jet cutting machinery http://www.hsmeng.co.nz/profile-cutting/. I've asked him for a price for doing more than one in case anyone here is interested.
I'll get them in steel because I want to weld the pipe to the spacer and I don't have a tig welder, but they can do aluminium also. I expect they can do other thicknesses also but might cost a bit more to cover the setup of different materials. Any interest let me know as I'm hoping to confirm an order soon - obviously you'll need a price before committing but would be good to know if there's any interest at all.
Just to be clear on the commercial side, Greg is doing this as a favour - they don't normally do small stuff like this. I don't think he's planning on making a profit and nor will I.
Cheers